Ouray is a popular tourist destination that is flocked by tourists throughout the year. However, if you desire to visit the wonderful holiday land, you need to know the right time to visit Ouray.
Before discussing about the convenient visiting period, lets introduce you to the most comfortable place of lodging in Ouray. You are sure to relax and find the stay amiable in Ouray chalet Inn Colorado. However, you need to get your rooms reserved while booking your commuting tickets.
Here are a few suggestions for you to note the best time to visit Ouray:
Winter – If you love to have fun in snow, then this would be one of the best places in the world. You can enjoy hot spring bath while the temperature is declining low and low. Isn't it an amazing experience! Your children will enjoy sliding in ice in Ouray Ice Park and along with you skiing on the nearby mountains. Your excitement is sure to be high while hiking on the mountain trails only wilderness and chill blowing wind will be accompanying you all the way. There are even skiing competitions to look forward to participate along with the natives of the blissful place. You can enjoy winter highlights in the month of December, January and February.
Pleasant outing times – Ouray has a lot to offer for people who love to explore new places and get excited while actively involved in adventurous outing. May to September months are the most suitable time to visit the amazing tourist spots. However, many tourists feel the place is quite crowded during these months.
Dry days – Many tourists love to enjoy while touring hot spots that are free to visitors. If you are one of them then it is best to plan in the month of March, October and November. There won't be any less excitement in the air of Ouray stopping you to enjoy its natural beauty.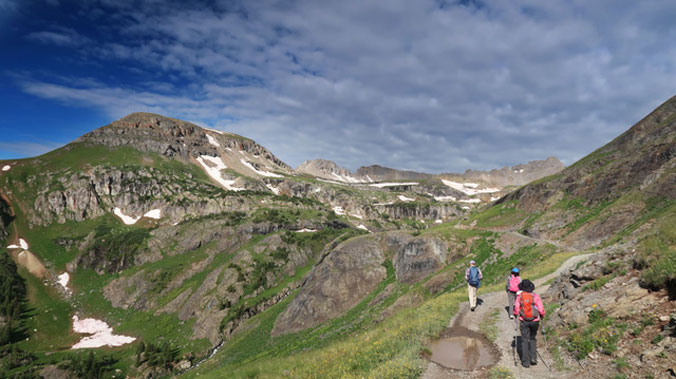 Ouray is known for its hospitality and food that is sure to lure you to visit the place again and again. You can enjoy the ambience of the chalet nestled in the midst of the town. The friendly and clean atmosphere in the chalet helps greatly to rest and de stress yourself, which is required after leading a fast life in your daily life. You need not worry as the stay is quite economical and can enjoy other features of the Chalet Inn while surrounded by natural wonders.