When you are busy finding a perfect location for organizing a business conference that fulfills all your mentioned criteria, sometimes you miss out on attending to critical details. To prevent such a possibility, you need to have a set of requirements ready with you.
Get a questionnaire that you should ask to effectively compare the venues. Here we have provided some important questions that you need to ask when choosing a hotel for your business activities.
Is the hotel space available on the selected dates?
The first and foremost thing when it comes to hotel selection is its availability. You need to ensure that the hotel is available on the days that you need it. Also, look into the different facilities that you require for execution of a business conference such as Audio-Visual equipment, furniture, high-speed Internet etc.
Hôtel Château-Bromont is most suited for organizing conferences, and business meetings. To know more about this hotel, visit chateaubromont.com.
How easy is it to access the venue from the airport, public transit, or highway?
Another important thing that you need to note is the accessibility. It is convenient for your attendees to make it to the conference. If a majority of your attendees are coming from outside the city, then you should make proper arrangements for a shuttle service. Make sure ample parking space is available for attendees to easily park their vehicle.
Does the hotel provide an accommodation facility?
There can be a possibility that a few attendees are coming from out of town. So, you should make arrangements for their stay at the hotel. Look for a hotel that provides accommodation facilities to attendees.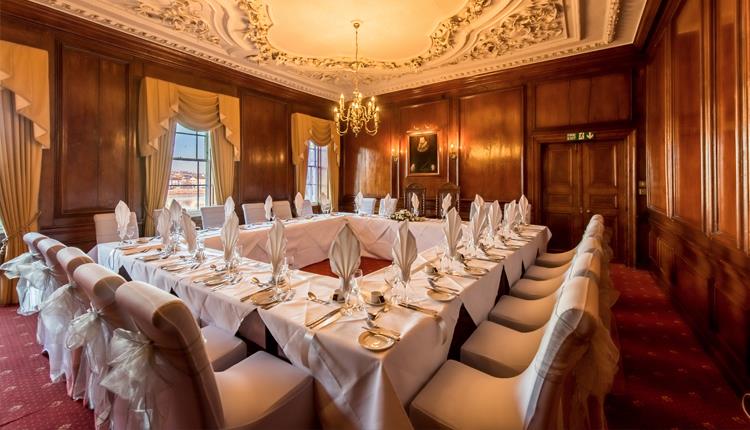 What type of ambiance does the hotel provide?
Ambiance holds a lot of importance on the attendees. Make sure you select the hotel that offers you the best level of feel to your hotel.
Is the hotel large enough to organize the event?
Attendees need to get a comfortable seating arrangement during all the sessions.
Does the hotel provide you the right type of facilities?
The hotel you choose should provide you the basic amenities you need to organize a conference. It should provide a theater, meeting room, ballroom, and a space to keep exhibits.
Does the hotel fulfill the business and technical requirements as needed by your event?
Make sure it offers you the facility like AV equipment, wireless Internet, computers, faxing, mailing services, and printing to conduct business.
Conclusion
Looking for the right hotel venue is very important for the efficient execution of a business. The above questions will definitely help you to make informed hotel selection.